Upper caste men chopped off his nose for riding a motorcycle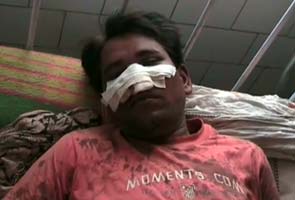 Bhopal:
A man riding a motorcycle in Madhya Pradesh had a part of his nose cut off by 12 people in his village. Prakash Jaatav, 31 years old, was attacked by a group of men who said a Dalit or lower caste man had no right to ride a motorbike in their presence.
They first beat him up, and then pulled a knife on him. His nose was slashed. They left him lying there, bleeding. The group of men, from Kushwaha community, were reportedly unhappy with Mr Jaatav's progress in life. There were constant arguments between the group and Mr Jaatav.
Passers-by informed Prakash's family of the attack and they rushed him to hospital, where he is in critical condition.
The police has arrested three of the men who attacked him. Nine others are on the run.