UP cop accused of attempted rape is arrested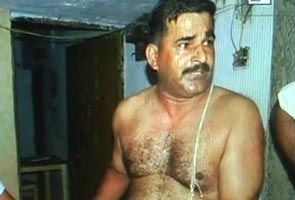 Lucknow: A Dalit woman claims that she was summoned to a police station on the outskirts of Lucknow and that the sub-inspector there then tried to rape her on Wednesday night.

The woman says that the cop, named Kamta Prasad Awasthi, had been blackmailing her in a case that accused her of assault. He allegedly threatened to re-open that case, though a compromise had been reached between the complainant and her. She says that after she reached the police station, the sub-inspector took her into his room and tried to rape her.
The woman shouted for help while fighting back - photos taken later by those who rushed to the police station show the policeman's ripped shirt.

Armed with sticks, several villagers surrounded the police station, but the sub-inspector managed to escape. He was located this evening and arrested. He has been suspended and charged with attempt to rape.